Product Description
This item is now sold out.
The Frankenstein Created Woman 1967 Ultimate Guide Hardback is the collector's edition of this guide, in a strictly limited edition hardcover format – only 30 in the world – and signed and numbered by the authors with a FREE exclusive 
Frankenstein Created Woman
art print!
The Frankenstein Created Woman 1967 Ultimate Guide Signed Hardback explores a new kind of experimentation with a fresh look at Hammer's soul-switching metaphysical masterpiece.
LOW SHIPPING RATES WORLDWIDE!
When it comes to toying with life and death, nobody does it better than Frankenstein – even some small-town tragedy offers new avenues of research. The hardback Ultimate Guide to Frankenstein Created Woman is the perfect way to rediscover an unconventional and surprisingly emotional instalment in Hammer's beloved series. This glorious full colour signed hardcover guide is packed with information and rich imagery to immerse you in Baron Frankenstein's latest work, and give you a new understanding of a movie all too often overlooked by genre fans.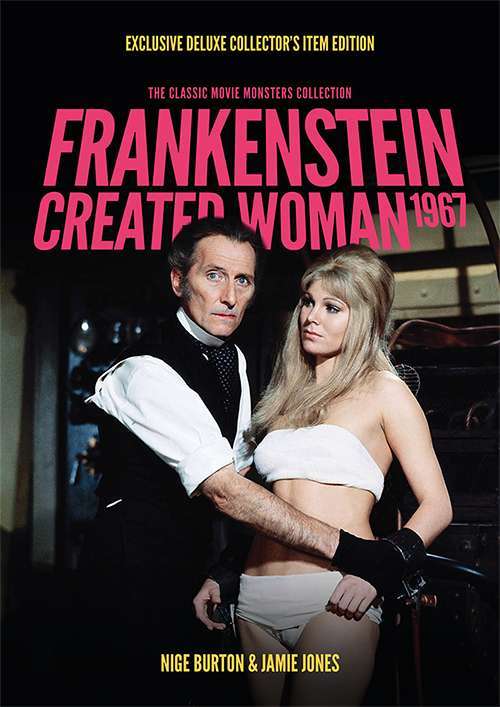 REMEMBER – THERE ARE ONLY 30 COPIES OF THIS TITLE IN THE WHOLE WORLD!
A colourful, vibrant yet clean design allows each meticulously-restored still to look its best as our Frankenstein Created Woman guide leads you through the story behind the movie's journey from a playful idea to a haunting and sorrowful piece of motion picture art. Any Hammer Horror fan will relish the combination of high production values, engaging journalism and spirited commentary, all packaged with the kind of finesse that makes Classic Monsters Ultimate Guides so special. There's never been a signed hardback guide to Frankenstein Created Woman like this.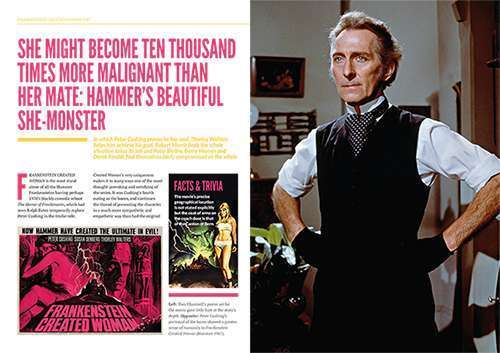 Unlike many of its stablemates, this was a movie with real heart; as you'll discover within the pages of our signed Frankenstein Created Woman hardcover guide, its themes of soul transference, revenge and isolation made it more than a straight horror thriller. The story of Christina and Hans, and how their love transcended death in one of the worst ways possible, never fails to captivate; we look at the way scriptwriter Anthony Hinds integrated gender politics into a revenge horror movie to fascinating effect.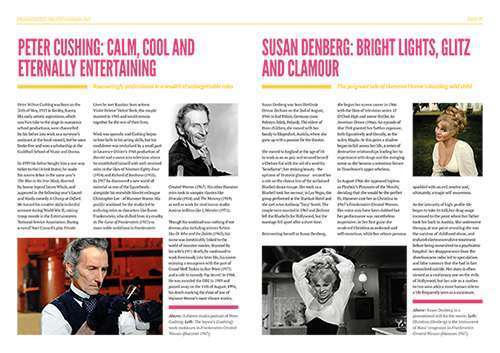 As well as the movie's creation, you'll also discover the lives of the people who made it happen. Peter Cushing was an established Hammer icon by this point but he was ably assisted by a group of charismatic and capable co-stars, from Thorley Walters' endearingly bewildered turn as Dr Hertz to Susan Denberg and Robert Morris as the soul-crossed lovers. The signed hardback Ultimate Guide to Frankenstein Created Woman introduces you to these often lesser-known talents and their intriguing (not to mention sometimes hit-packed) work on stage and screen.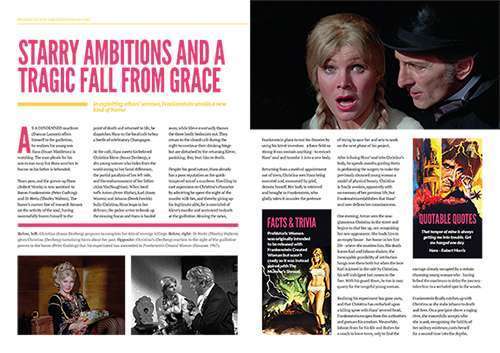 Naturally, the people behind the scenes also played a vital part in bringing a new Frankenstein story to life; the enlightening biographies within this Frankenstein Created Woman signed hardback guide will deepen your understanding of how the many pieces of the puzzle came together. Helmsman of so many Hammer hits, Terence Fisher led the way with his uniquely sensitive direction, while a range of other creative talents pooled their skills to glorious effect.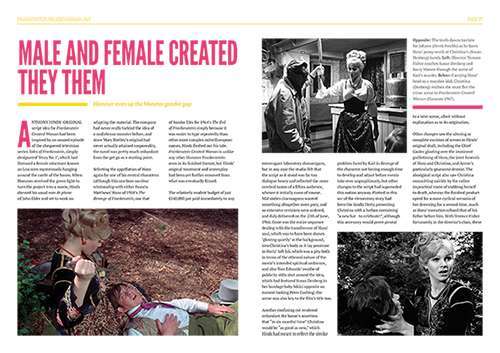 Those three toffs are making fun of Christina again, but there's no need to help Hans while he deals with it. The signed hardcover Ultimate Guide to Frankenstein Created Woman tells you all you need to know about how everyone's going to end up, and you can rest assured that the baron is keeping a close eye on things anyway. Just settle down in the corner of the café, lose yourself in the stunning image reproduction and wealth of information, and forget all about those strange experiments as you celebrate this unconventional entry in the annals of Hammer Horror.
Collectors please note: the art print included with this product is different from the one accompanying the signed softback: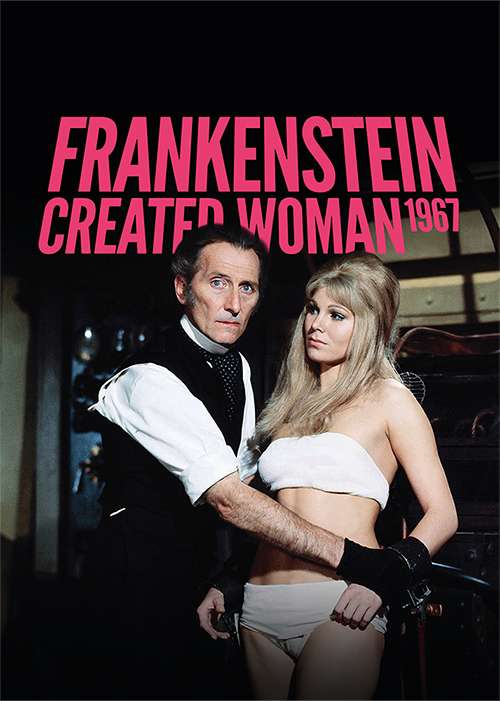 Prefer the softback version? Check it out here.
40 pages
A4 portrait format
Full colour throughout
Image wrap hardback cover
Individually signed and numbered by the authors
Includes FREE Frankenstein Created Woman 1967 art print