Product Description
Limited edition reprint.
The Revenge of the Creature 1955 Ultimate Guide captures the sense of wonder and horror that makes the Gill Man's second appearance so powerful.
The new exhibit at the Ocean Harbor Aquarium is a real killer – head back to the waterside with our Ultimate Guide to Revenge of the Creature and you'll discover a vibrant tribute to the 3-D adventure that took Universal's amphibious antihero in a new direction. As the 1950s science fiction cinema boom offered hungry audiences all manner of otherworldly thrills, director Jack Arnold wove a surprisingly affecting tale of conflict between mankind's scientific ambition and the wild instincts of the natural world.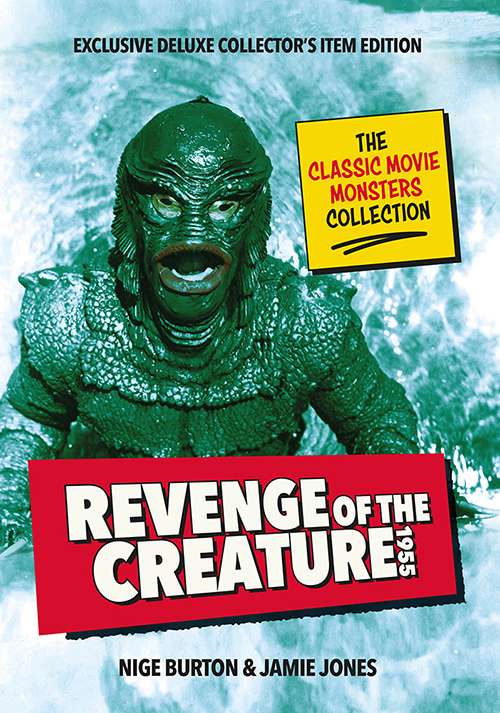 This full colour magazine guide to Revenge of the Creature showcases the many nuances of the Gill Man's journey into the hostility of the so-called civilised world, with vivid image reproduction bringing out the absolute best in a wealth of stills, lobby cards and posters. Every page is rich with information and artwork that evokes the atmosphere of the movie, taking you to the heart of the action as a strange network of romantic interests develops between three scientists and their dangerous new test subject.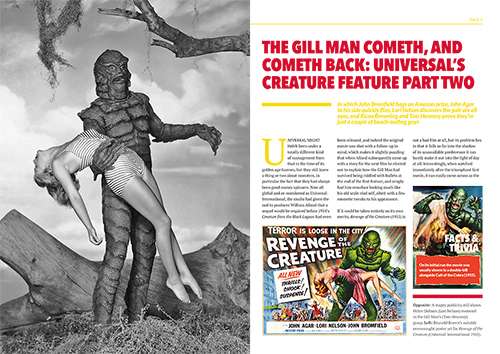 While Tom Hennesy stepped into the webbed boots to bring a ferocious brutality to the Black Lagoon's most famous son, Ricou Browning performed his famed underwater acrobatics in underwater sequences that added to the mystique of the original movie. Fact-packed biographies spread throughout our Revenge of the Creature movie guide magazine relate Hennesy and Browning's stories as well as introducing you to the movie's other stars like John Agar, Lori Nelson and John Bromfield, not to mention the many artisans who worked behind the scenes to craft this memorable piece of monster action. You may be surprised at the science fiction credentials of the various cast and crew you meet along the way…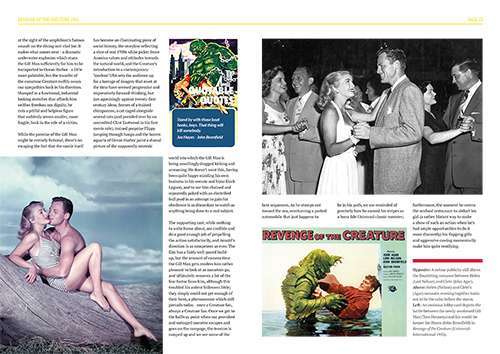 As you explore our Revenge of the Creature magazine guide you'll learn about the movie's planning and production, and come to recognise its place in the wider story of Universal horror cinema. Strip away the sun-kissed Florida setting and you'll discover a tale of cruelty, aggression and jealousy, all examined and discussed with the trademark Classic Monsters flair. Clean, unfussy design allows every image to sparkle while you absorb the plentiful information in each article – a sublime experience for any Revenge of the Creature fan. The gorgeous production values, meanwhile, extend to first-rate print and finishing, creating a publication you simply cannot miss.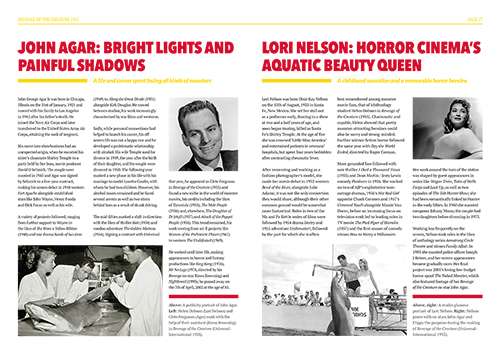 The next aquatic show is about to begin, so don't miss your chance to celebrate a truly thrilling contribution to Universal's monster legacy. Our luxury guide to Revenge of the Creature is your perfect ticket to a fresh viewing of the Gill Man's second adventure – just don't get too close to the edge of the enclosure, he doesn't look too happy today…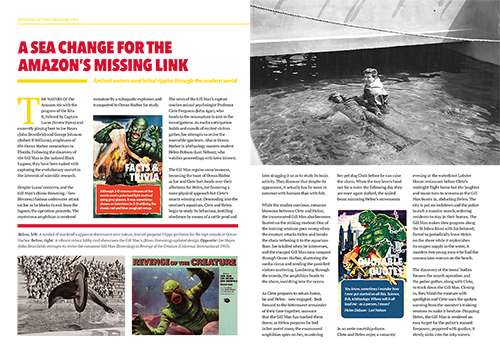 36 pages
A4
Full colour throughout
Luxury gloss laminated cover