Product Description
In stock for immediate shipping.
The Godzilla 1954 Ultimate Guide Magazine is a city-shaking tribute to the kaiju classic, evoking the spirit of the brochure you might have bought at the cinema in 1954!
Join us in celebrating the King of the Monsters, with the Godzilla 1954 Ultimate Guide Magazine. This stunning full-colour guide celebrates one of cinema's all-time favourite monster movies, with a wealth of information, trivia and – of course – carefully restored stills to tell the story of the movie that broke as much ground as it shook.
Toho's classic Godzilla introduced the world to a whole new monster and gave Japan a new cultural icon who endures to this day. The Classic Monsters Ultimate Guide to Godzilla 1954 looks at the creation of this classic motion picture, from the concept behind the character, to the original Japanese release, through to the 1956 Americanisation that brought everyone's favourite atomic lizard to the western world with a little help from Raymond Burr and some questionable editing.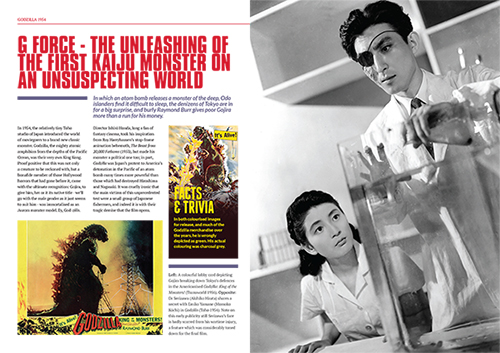 Like all Classic Monsters guides, the Godzilla 1954 Ultimate Guide Magazine is an invaluable resource for any fan of the movie. Presented in A4 format (210mm x 297mm), it's printed on high quality paper stock with a luxurious gloss cover. In-depth articles, biographies and features chart the course of the movie's development and the lives of the talented cast and crew. There's also plenty of information on Godzilla's cultural significance, as well as the many ways in which he has informed the way we look at monsters.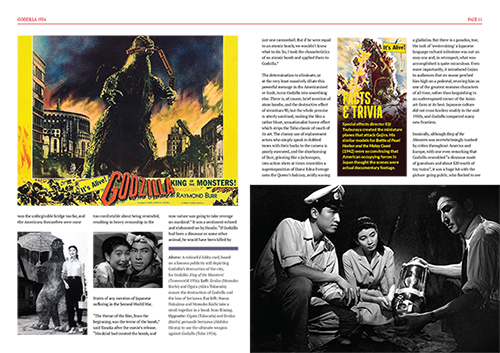 We all know that there's far more to Godzilla to meet the eye – that's why the Godzilla 1954 Ultimate Guide is a Godzilla movie magazine like nothing else. We look with reverence at the movie's development, and the sympathetic characters who populate its storyline. Through a range of insightful, informative articles and biographies, you'll gain a fresh appreciation for the way this unique tale provokes thrills and heartache in equal measure.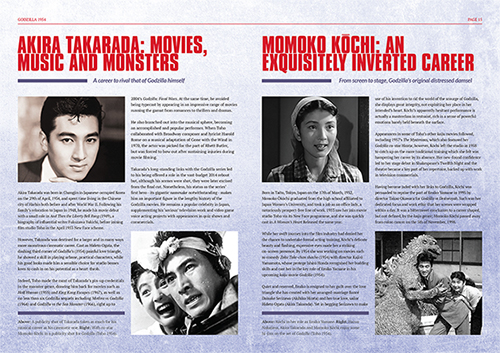 The Godzilla 1954 Ultimate Guide is presented in rich full colour and is packed with stills and posters, with even black and white stills boasting a richness that traditional black and white newspaper-style printing can't match, it's the ideal way to take another look at this powerful film and become reacquainted with its towering star.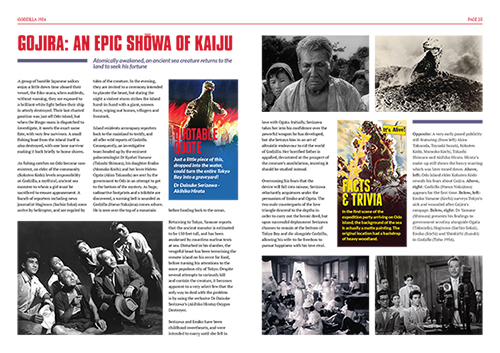 There's something scary in the sea, but that serious young man Dr Serizawa thinks he has a solution. The name Oxygen Destroyer doesn't sound all that friendly though, so best not to get too mixed up in it. Just find a comfortable seat somewhere (it might be a little difficult in all this rubble – what's happened to the buildings round here?) and dive into the Godzilla 1954 Ultimate Guide instead…
36 pages
A4
Full colour throughout
Luxury gloss laminated cover