Product Description
In stock for immediate shipping.
Explore Amicus' reinvention of a classic tale with the I, Monster 1971 Ultimate Guide – your ticket to the darkest depths of the human psyche and an unforgettable movie experience. This magazine was written in close collaboration with the movie's director, Stephen Weeks.
While Amicus are often celebrated for their portmanteau films, their standalone features deserve just as much recognition. 1971's I, Monster took the familiar story of Dr Jekyll and Mr Hyde and updated it with gusto, turning Robert Louis Stevenson's eerie story into a bleak warning against reckless scientific ambition. The Ultimate Guide to I, Monster is packed with images, information and trivia, guiding you through a nightmare world of warring personalities and evil deeds.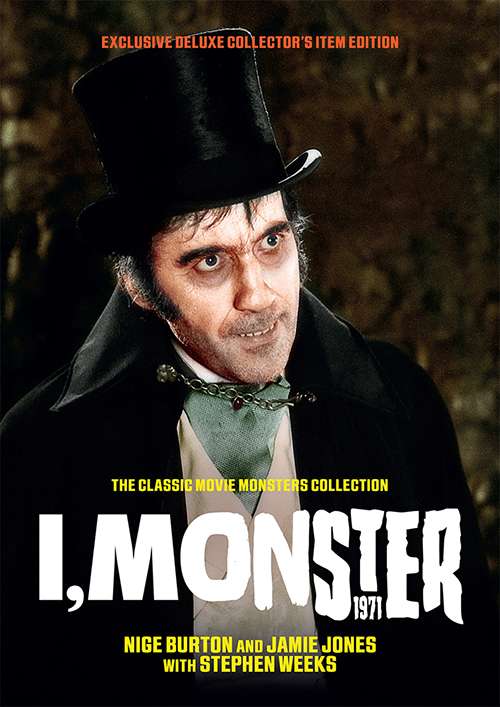 Within the pages of this magazine guide to I, Monster you'll find a wealth of beautifully reproduced stills, many rare and all printed to the exacting standards that make Classic Monsters magazines a must-have for collectors. Our meticulous attention to image restoration, and our commitment to full-colour printing even on black and white images, means this I, Monster movie guide is like nothing you've ever seen before. A range of absorbing articles lead you through the creation of the movie, from Stevenson's original mystery story through to the hard-hitting and unrelentingly gloomy motion picture that we love today.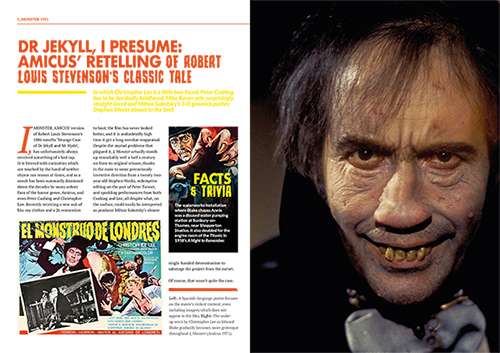 Naturally, the action centres on the performances of stars Christopher Lee and Peter Cushing, who bring some of their Hammer magic to Amicus' downbeat rendition of period London. While Lee embodies the conflict in the twin roles of Charles Marlowe and Edward Blake, Cushing is the voice of reason as his friend's experiments unleash unbridled horror in a terrible race against time. The I, Monster Ultimate Guide features biographies charting the lives of these two classic horror icons, offering a glimpse into their illustrious careers and eventful personal lives.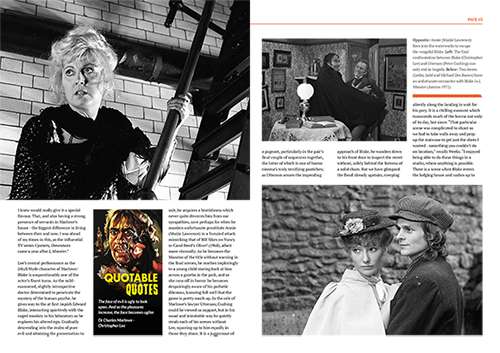 Of course, the movie was the work of many hands, so this magazine guide to I, Monster also introduces you to the other team members who turned a well-known story into such a haunting film. Director Stephen Weeks was just 22 when he took charge of the film, his darkly vibrant approach shining through in every frame; in a wealth of unique content, he reveals what went on behind the scenes as the movie took shape. He had a great cast and crew to work with too. In front of the camera, stars Lee and Cushing had strong support from the likes of Mike Raven and Richard Hurndall; behind the scenes, composer Carl Davis and cinematographer Moray Grant were just two of the artists bringing morbid flair to proceedings.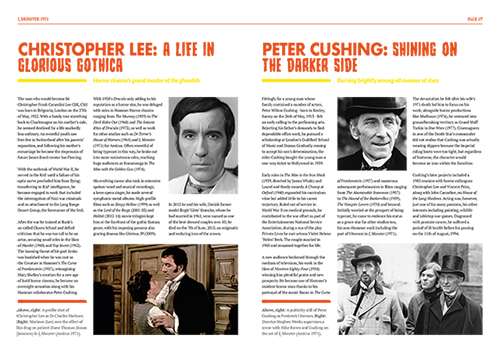 No fan of Amicus should miss this guide to I, Monster. It's packed with information, taking you to the heart of this much-loved motion picture in style. Printed and finished to the very highest standard, it's a luxurious addition to your horror movie magazine collection, evoking the movie's grim atmosphere whilst retaining a clean, professional design that enables the stunningly reproduced images to look their absolute best. Along with our other Amicus guides, it's sure to be another cherished part of your monster magazine treasure trove.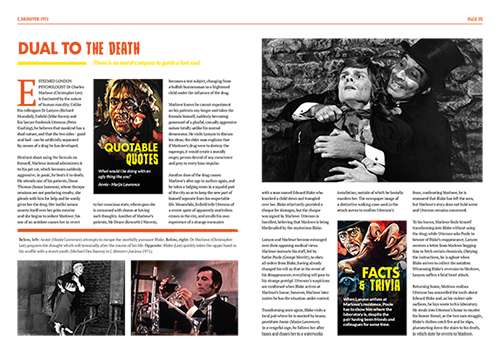 Dr Marlowe has some more experiments planned but there's no reason to worry – at least, not this time. Just relax and lose yourself in the pages of the I, Monster Ultimate Guide, and be careful of that strange man roaming the streets. He's looking more dishevelled by the day, and seems to have something on his mind. Or is that his minds..?
36 pages
A4
Full colour throughout
Luxury gloss laminated cover