Product Description
In stock for immediate shipping.
The Dr Jekyll and Sister Hyde 1971 Ultimate Guide celebrates the combination of thrills, chills and monstrous terror that makes the movie such a favourite among horror fans.
LOW SHIPPING RATES WORLDWIDE!
The golden age of Hammer Horror yielded up motion pictures that by turns captivated and horrified audiences, but while the studio's Dracula and Frankenstein series became long-running franchises, some of the genre's other monsters were left behind. 1971's genre-crossing slasher Dr Jekyll and Sister Hyde was something altogether different, combining the real-life case of Jack the Ripper with the iconic story of Dr Jekyll and Mr Hyde to shocking and fascinating effect.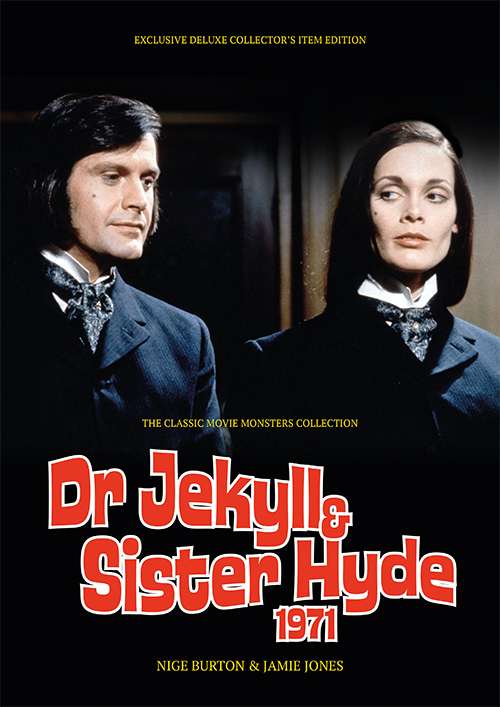 In a beautifully atmospheric rendition of London's fog-shrouded streets, Ralph Bates and Martine Beswick brought the two aspects of the title character to life as director Roy Ward Baker spun a ghastly and glamorous tale of good and evil. It's time to rediscover the horror stalking the city's seedy underbelly as our vibrant Ultimate Guide to Dr Jekyll and Sister Hyde leads you through the movie's production, impact and aftermath in style.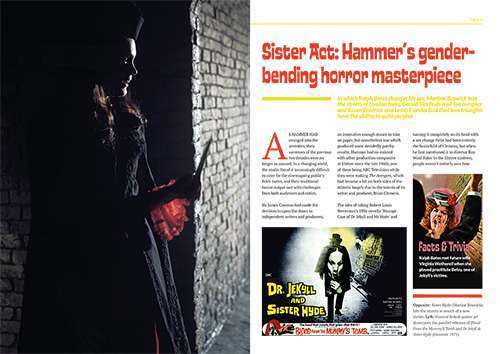 Printed in luxurious full colour, with every image beautifully restored, the Dr Jekyll and Sister Hyde Ultimate Guide is the perfect companion to a fresh appraisal of this genre-crossing, gender-fluid creation. Every page bursts with a combination of stunning stills, posters, lobby cards, insightful information and discussion, all presented with the passion and flair you've come to expect from a Classic Monsters Ultimate Guide.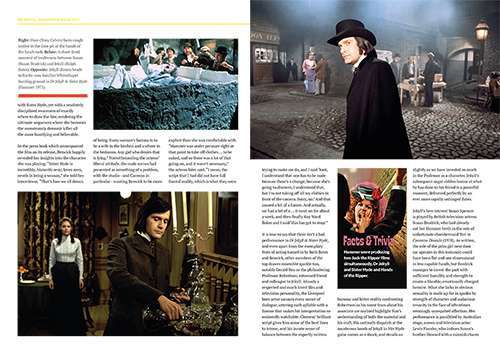 Naturally, what appeared on the screen was only half the story, so our Dr Jekyll and Sister Hyde movie guide magazine takes you behind the scenes to explore how this beloved pre-slasher movie took shape. Biographies of the cast and crew offer a journey into the lives of the artists who put an exciting spin on established horror culture, while trivia sections provide a glimpse into the ideas and decisions that resulted in an unforgettably sinister, sexy entry in Hammer's legacy.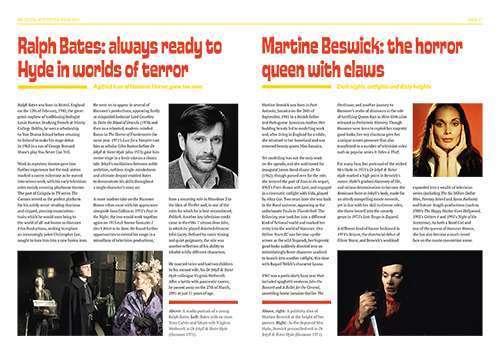 The sense of mystery and threat pre-empted the modern-day slasher genre in a period setting, building to a terrifying and tragic crescendo that, accompanied by David Whitaker's dramatic score, made for a peculiarly affecting horror movie. Our Ultimate Guide magazine to Dr Jekyll and Sister Hyde offers a new look at a movie that never fails to fire the imagination and set the pulse racing. If audiences of the day didn't see its value, times have certainly changed: Dr Jekyll and Sister Hyde is now recognised as a masterpiece of Hammer's dark art.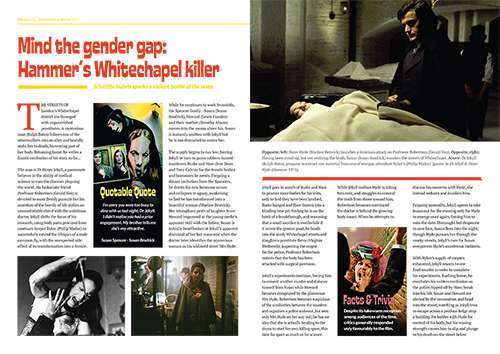 London's women of easy virtue are more vulnerable than ever, and Dr Jekyll is certainly acting strangely. There's no point in trying to get information from that beautiful sister of his – our luxurious guide to Dr Jekyll and Sister Hyde is the best way to find out everything you need about one of Hammer's least conventional but arguably most powerful thrillers.
Or, if you'd prefer something extra special, click here to check out the exclusive limited hardback edition – there are only 30 in the world!
36 pages
A4
Full colour throughout
Luxury gloss laminated cover