Product Description
In stock for immediate shipping.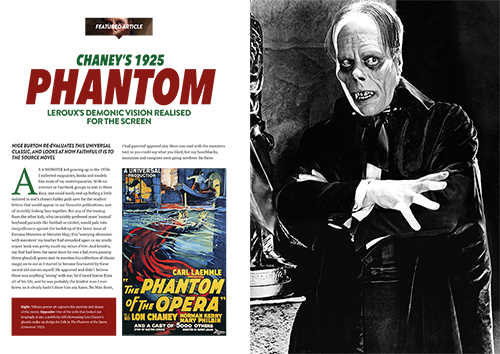 Classic Monsters of the Movies issue 17 takes you back to the world of vintage horror cinema with a fresh exploration of beloved monster movies and the stories behind them, presented with the genre-leading image reproduction and commentary that has enthralled readers around the world.
Lon Chaney takes centre stage on the cover, our glorious Daniel Horne oil painting leading you into this issue's main feature, a re-evaluation of 1925's The Phantom of the Opera and an examination of how closely the movie adheres to Gaston Leroux's original tale. Chaney's iconic make-up has inspired countless nightmares and plenty of imitations, but his living skull creation is one of horror cinema's all-time classic images. From its oppressive, brooding atmosphere to its chilling scenes of horror and breathtaking emotion, Phantom is a movie no horror fan can fail to relish, and our feature is the perfect invitation to another viewing, offering valuable insights into what went on behind the scenes all those years ago. This movie is celebrated as a classic now, but as you'll discover, things weren't always so clear-cut.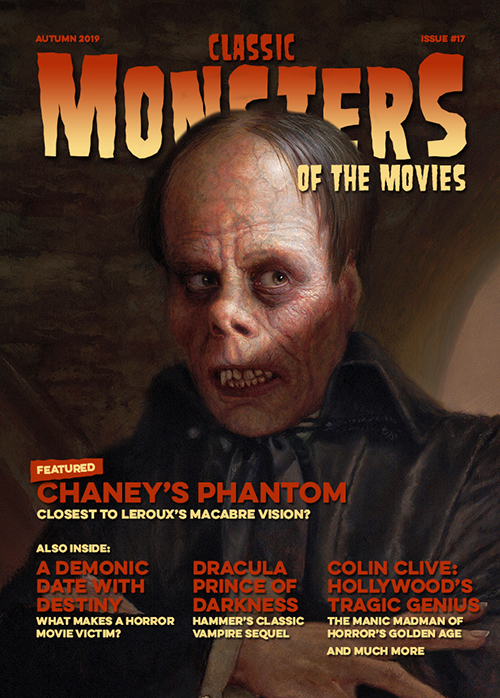 The journey through classic horror cinema continues with a biography of actor Colin Clive, whose piecing eyes and impassioned performances injected a compelling energy into movies such as Frankenstein (1931), Bride of Frankenstein (1935) and Mad Love (1935). But as you'll see, his life was a difficult one, his vast talents constantly in conflict with his personal demons. No fan of his work should miss this poignant feature.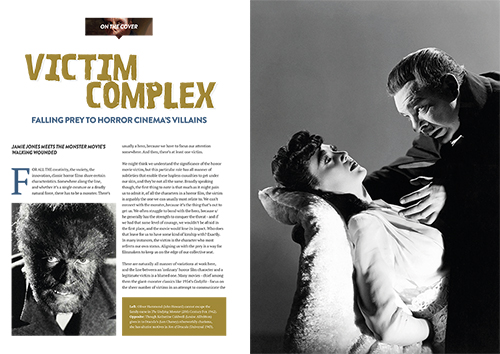 Hammer fans are in for a treat too as we venture into the eerie world of 1966's Dracula Prince of Darkness. In his second outing for the studio Dracula doesn't get to have it all his own way – sterling performances from Christopher Lee as well as Andrew Keir, Francis Matthews and Barbara Shelley to name but a few make this movie a thrilling battle between good and evil. We look at the many shocking moments that characterise this treasured chapter in Hammer Horror history.
Among the other articles in issue #17 you'll find a discussion of what it means to be a victim in a horror movie. Whether they're innocent bystanders or have brought it on themselves, there have been plenty of people who've fallen prey to the classic monsters over the years. What do they all have in common, did they deserve what happened to them… and when they've fought back, how did it turn out?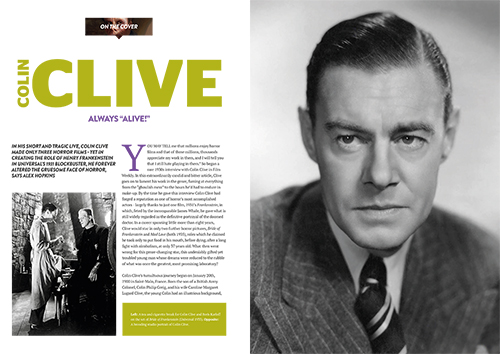 The greats of horror cinema are at the heart of Classic Monsters of the Movies issue #17 and our team of writers is devoted to recapturing the mood, the thrills and the chills of every movie we feature. Clean, professional design allows every beautifully restored image to burst off the page with a detail and richness you've never seen, and the first-rate production values are the icing on the cake. Classic Monsters of the Movies really is the horror film magazine you've been waiting for.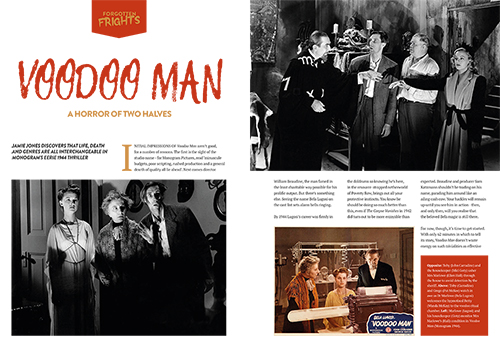 Issue 17 includes:
The Phantom of the Opera 1925 – Universal's silent classic terrified audiences and still has the power to shock, thanks in large part to Lon Chaney's astonishing make-up. But what's the story behind the film?
Colin Clive – Packing powerhouse performances into the original 1931 Frankenstein, its 1935 sequel Bride of Frankenstein and the same year's Mad Love, this talented English actor was a favourite of director James Whale, but he led a pretty tragic existence.
Dracula Prince of Darkness – bringing Christopher Lee back as Bram Stoker's bloodsucking count ensured the film's success, as too did sterling performances from Andrew Keir, Barbara Shelley, Francis Matthews, Suzan Farmer, Charles Tingwell, Philip Latham and Thorley Walters.
Horror movie victims – cinema history has been pretty unkind to them, with adversaries various meting out punishment and even death, but what actually defines the prey of a classic monster?
Voodoo Man – Bela Lugosi, George Zucco and John Carradine star in Monogram's zombie thriller as this issue's Forgotten Frights feature takes us into the mystic world of the undead.
King Kong vs Godzilla – the world's favourite giant monsters face off against one another in this 1962 crossover classic. They'll fight. You'll scream. Lightning will strike. It's a battle for all time!
And more besides!
Issue 17 of Classic Monsters of the Movies is full of movie stills and artwork restored and reproduced to the very highest standard. Full colour printing throughout gives imagery a quality that you won't find elsewhere, while leading-edge journalism brings a new angle on the classic horror movies you love. Classic Monsters of the Movies is the ultimate magazine for any monster kid.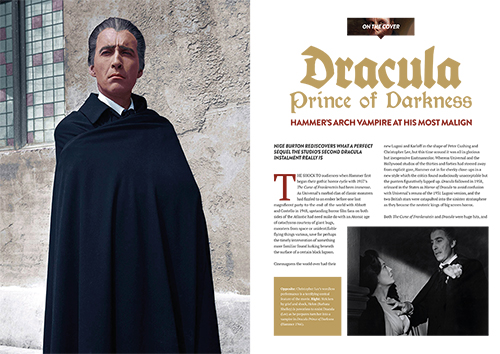 Magazine specification:
68 pages
Full colour throughout
Packed with stills, posters, articles and info
Printed and finished to the highest standard