Product Description
In stock for immediate shipping.
The White Zombie 1932 Ultimate Guide is packed with stills and information, and captures the sinister atmosphere of this zombie horror classic.
"Only a pin point, monsieur Beaumont, in a glass of wine or perhaps a flower. Take it."
The fateful words uttered by voodoo master Murder Legendre will turn the lives of Charles Beaumont, Madeleine Short and Neil Parker completely upside down in Victor and Edward Halperin's now classic 1932 horror movie White Zombie, which we celebrate in our Ultimate Guide magazine.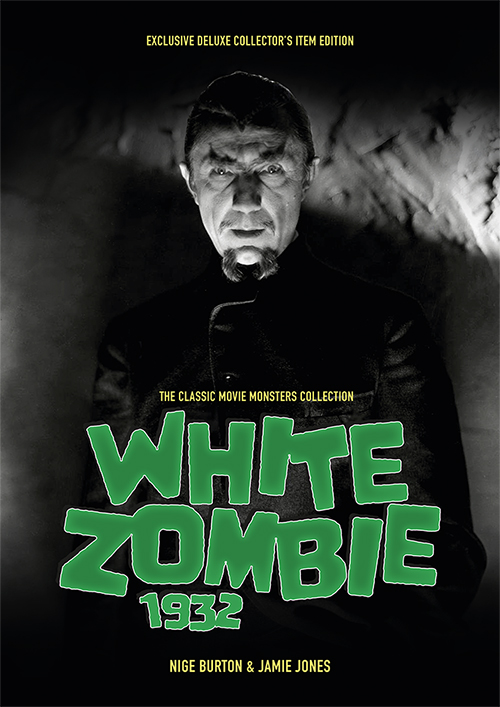 This independently made pre-Code icon has endured a chequered reputation over its equally patchy historical journey. Mixing the ideas of sex with death and zombification, the Haiti bound story took its inspiration from William B Seabrook's The Magic Island, and flirts daringly with the issues of the day including America's demoralised workforce and slavery, and then throws necromancy in for good measure.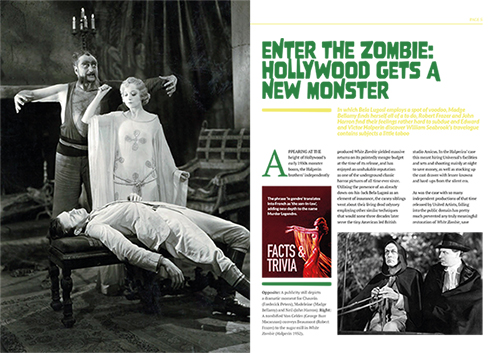 White Zombie was made on a shoestring budget, but the Halperins brothers' clever use of Universal's facilities allowed them to turn out a dark and oppressive tale of murder, mind control and greed against a backdrop of superstition, fear and dark castles and corridors where who knows what was lurking?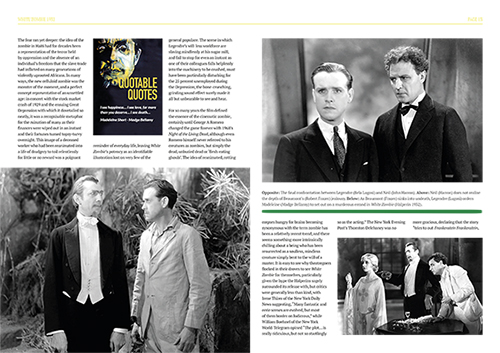 Our Ultimate Guide magazine to White Zombie is one of our most sought-after, and unearths the fascinating story behind the making of this seminal movie, its impact at the time of its release way back in 1932 and the effect it has had on zombie culture in the cinema.
Packed with meticulously restored stills, posters and lobbies, this sumptuous magazine guide to White Zombie is printed to the highest quality in full colour throughout, and also comes complete with a plot summary, behind-the-scenes information, cast and crew biographies and a whole lot more.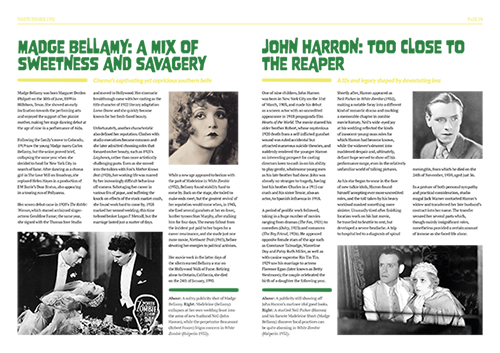 If you're a fan of Lugosi, zombies or classic golden age horror movies, this White Zombie magazine guide is one not to miss. With admirable support from the likes of Madge Bellamy, John Harron, Joseph Cawthorn, Robert Frazer and Brandon Hurst, this creepy little movie is celebrated in every aspect with our limited edition Ultimate Guide magazine, which is the perfect accompaniment to a new viewing of the film.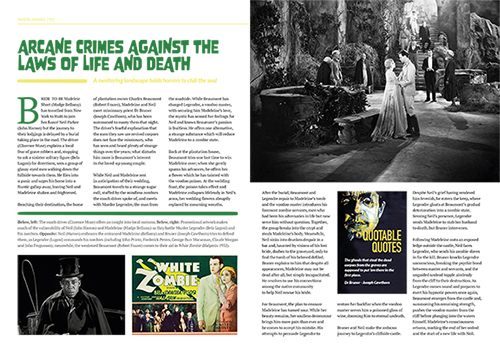 So put that glass of wine down – you didn't touch it, did you? – and lock all the doors and windows. There's a feeling in the air which hints that the dead may walk abroad tonight, so settle down and watch from the safety of your sofa…
Or, if you'd prefer something extra special, click here to check out the exclusive limited hardback edition – there are only 30 in the world!
36 pages
A4
Full colour throughout
Luxury gloss laminated cover