Product Description
In stock for immediate shipping.
The Incredible Shrinking Man 1957 Ultimate Guide is the perfect companion to this classic motion picture, capturing the movie's dramatic atmosphere!
The Incredible Shrinking Man was one of the highest grossing science-fiction films of the 1950s and it has remained one of the most popular entries into the genre ever since – Classic Monsters is now delighted to bring you one of our world famous Ultimate Guides to it, paying tribute to this groundbreaking cinematic masterpiece.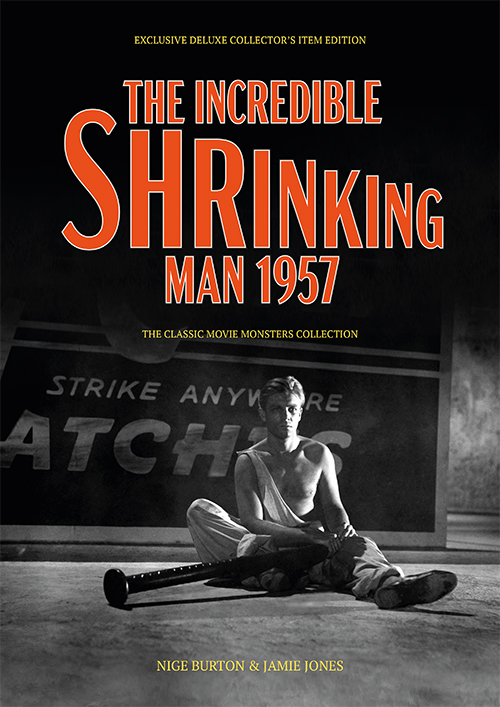 Packed with meticulously restored rare stills, posters and lobby cards, this sumptuous publication tells the behind the scenes story detailing the production of this technical marvel, as well as the cast and crew who made it possible – and all in glorious full colour.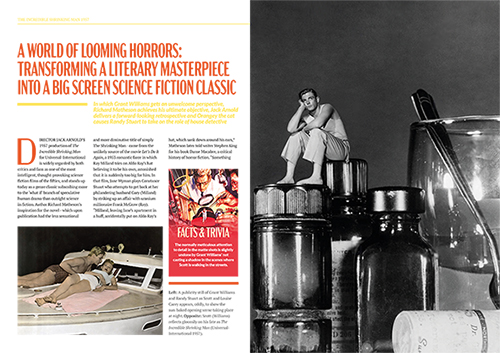 Starring Grant Williams, Randy Stuart and Orangey the cat in his most terrifying role, this milestone of the silver screen is regarded by both fans and critics as one of the most important and significant entries into the sci-fi stable. Its stunning special effects are still breathtaking to behold, and the performances of the two leads – not to mention their feline co-star – are as timeless as the movie itself.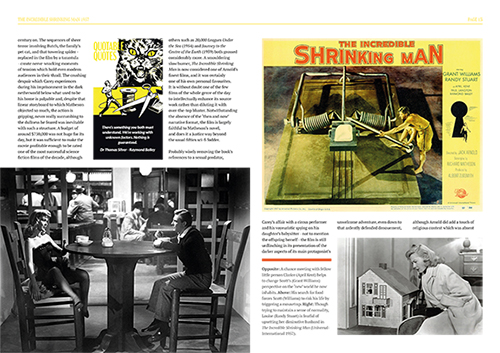 Written by celebrated author Richard Matheson and directed by Jack Arnold, The Incredible Shrinking Man tells the powerful and unredemptive story of Scott Carey, whose life descends into despair and loneliness following his exposure to a strange mist whilst on board his brother's boat off the California coast. For dyed-in-the-wool fans of the movie, or those who have yet to discover its magic for the first time, this collector's item Ultimate Guide is the perfect accompaniment to enhance a viewing of it, and is a must for all aficionados.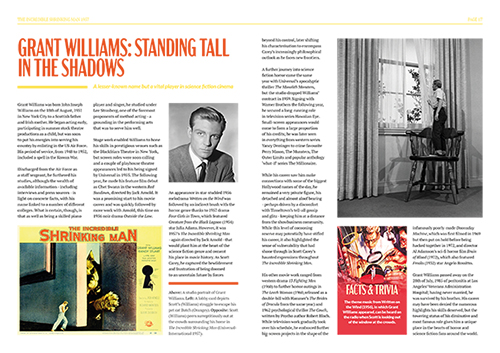 Collectors of our Ultimate Guide series will know what to expect, and our loving tribute to The Incredible Shrinking Man will not disappoint. Join us as we celebrate this time-honoured classic of fifties moviemaking, and use it as your inspiration to rediscover this spectacular behemoth of science fiction's most prolific decade.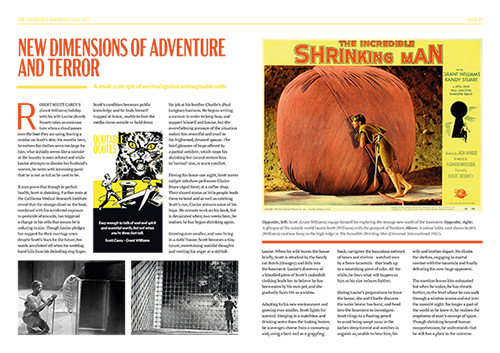 36 pages
A4
Full colour throughout
Luxury gloss laminated cover