Product Description
Stock level critical.
The Tales from the Crypt 1972 Ultimate Guide will fill you with the creeping dread and raw horror of the movie itself, with beautifully restored stills and compelling information bringing the story to life.
Movie studio Amicus made an unforgettable mark on the horror cinema landscape with their 1972 chiller Tales from the Crypt. It wasn't their first portmanteau movie but it remains one of their most beloved, its collection of compact stories offering five times the terror. Our luxury Ultimate Guide leads you through the Crypt Keeper's eerie catacombs to rediscover a menacing and often nightmarish motion picture that has shocked audiences for almost half a century.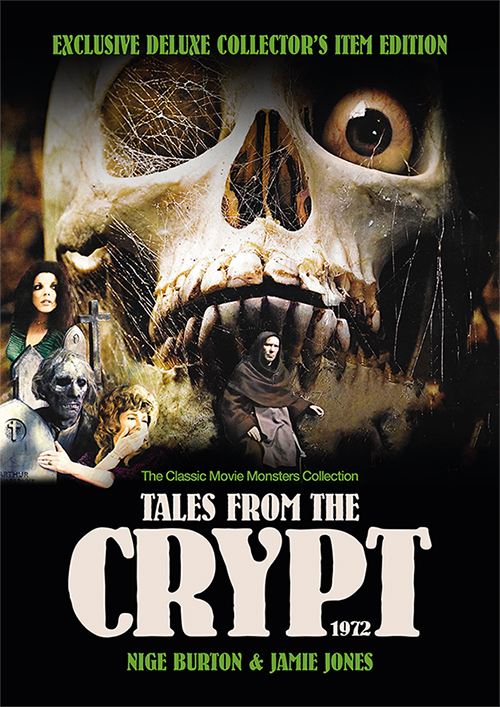 The glorious image reproduction – with every still, poster and lobby card restored to the highest standard – means our Tales from the Crypt magazine guide is one of a kind. The wealth of horrific images, from Arthur Grimsdyke's return from the grave to Carl Maitland's ghastly reflection, will haunt you all over again as our stunning production values awaken all those beloved flesh-creeping memories.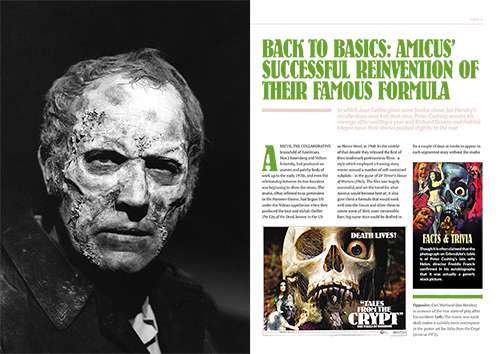 Our Tales from the Crypt Ultimate Guide is simply bursting with information, lighting up the movie's dark corners to uncover a wealth of facts and details that will enhance any viewing of this horror favourite. You'll discover the winding path that led to its production, and explore its place in the genre as a whole. And while insightful articles, written to the highest standard, bring you a greater understanding of the movie, you'll find every page bursts with gorgeous imagery to immerse you in Amicus' iconic netherworld.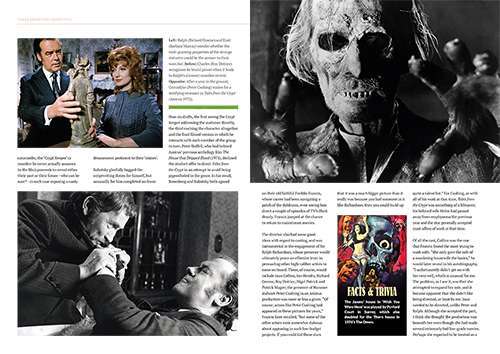 As well as the film itself, you'll meet the many talents who turned it into a reality. Biographies of the cast will reveal more about the lives of the likes of Joan Collins, Ian Hendry, Peter Cushing and Ralph Richardson, as well as director Freddie Francis and Amicus founders Milton Subostky and Max J Rosenberg. This combination of richly informative text and wondrously restored imagery makes our Tales from the Crypt magazine guide a compelling tribute to a most iconic production.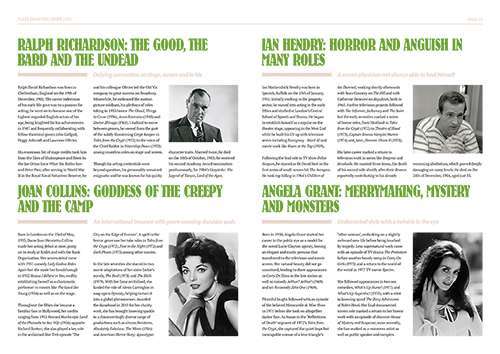 As you'll discover in our Tales from the Crypt Ultimate Guide, the portmanteau format served to create a uniquely enthralling horror movie experience. Like Amicus' other anthology tales, Tales from the Crypt covered several different types of horror, with the home invasion of '… And All Through the House' and zombie terror in 'Poetic Justice' just the tip of an unforgettable iceberg. This whistle-stop tour of different characters and events is a highlight in many horror fans' collections.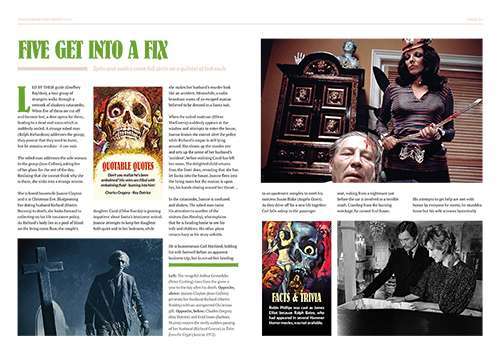 The Crypt Keeper's tour will soon be at an end and it seems he's hiding something. Whether or not you've repented, one thing is for sure – no fan of this Amicus classic can miss our Tales from the Crypt Ultimate Guide, another must-have movie guide from Classic Monsters.
36 pages
A4
Full colour throughout
Luxury gloss laminated cover