Product Description
PLEASE NOTE:



We have a handful of warehouse / print slightly damaged copies of Jack P Pierce: The Man Who Made Monsters available. These are perfect aside from scratches or minor dents to the front cover or one corner. In most cases damage is slight, hence the price reduction here from £19.99 to £15.
Jack P Pierce: The Man Who Made Monsters – a biographical celebration of the make-up artist behind some of Hollywood's greatest monsters.
Horror movie fans owe a huge debt of gratitude to Jack Pierce, but many people don't even know his name. His work at Universal led to a series of unforgettable monster designs in the golden age of horror cinema, as well as plenty of memorable anecdotes from those who worked with him.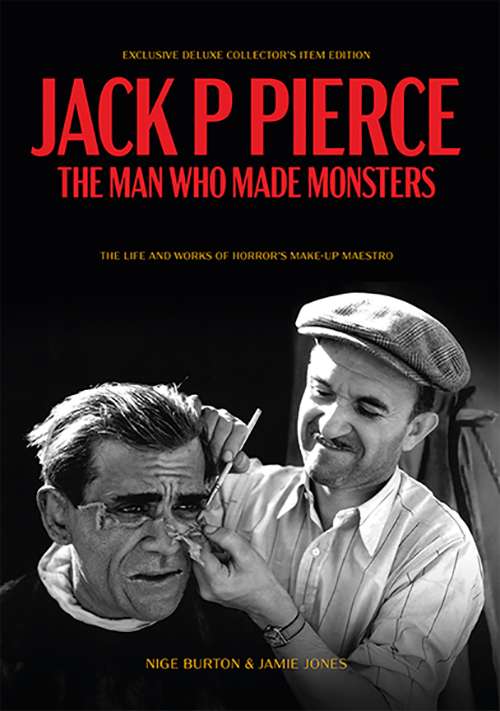 Classic Monsters are proud to present Jack P Pierce: The Man Who Made Monsters, a richly illustrated biographical magazine recounting the life, work and legacy of the man behind numerous enduring cinematic images. This beautiful 36-page magazine is packed with images of Pierce at work, as well as detailed examinations of his most powerful creations and an exploration of how he has inspired modern make-up artists.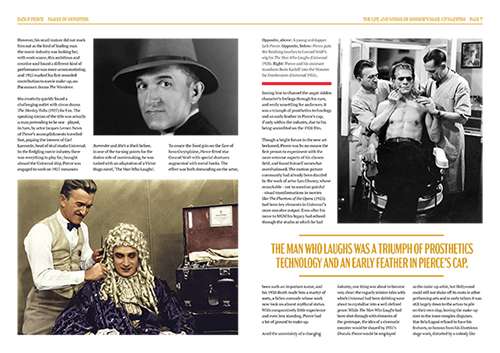 Would the Frankenstein Monster have been so frightening – and yet so sorrowful – had it not been for those heavy eyelids, that mutilated skull, and those electrodes? Can we imagine the Wolf Man any other way? And then there's the Mummy, swathed in bandages and viewed for just a moment before the transformation into the ancient-looking Ardath Bey… all these wondrous characters, and so many more, took shape in Pierce's skilled hands.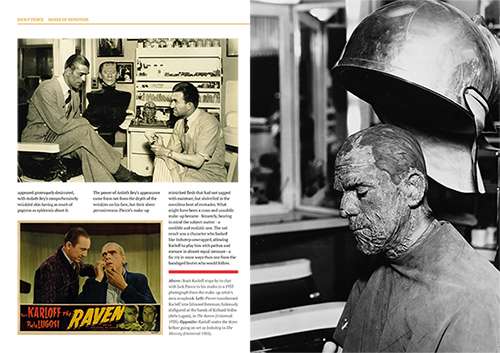 This Jack Pierce biography magazine is a must for any fan either of Pierce himself, or of the Universal classic monster stable. With meticulously restored images showcasing the painstaking craftsmanship of the man himself, this unique publication offers a glimpse into the creative methods, rationale and practical application behind the monsters we love so much.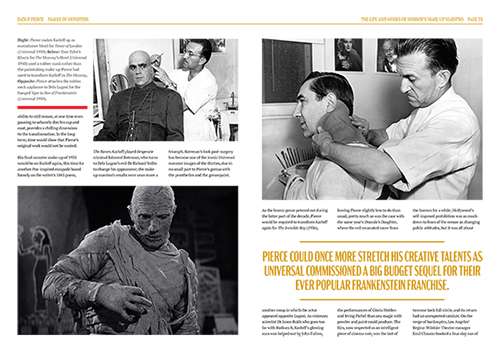 Within the pages of Jack P Pierce: The Man Who Made Monsters you'll also gain an insight into the man himself, and his famously fearsome attitude to his colleagues. Was he acting like a diva, or simply a man trying to do his best? The quality of his work has never been in doubt, and we also reflect on his fall from grace in a changing industry. The world of horror character design would not be the same without his extraordinary vision and understanding of his craft – this luxurious Jack Pierce biography magazine is the perfect way to celebrate his talents.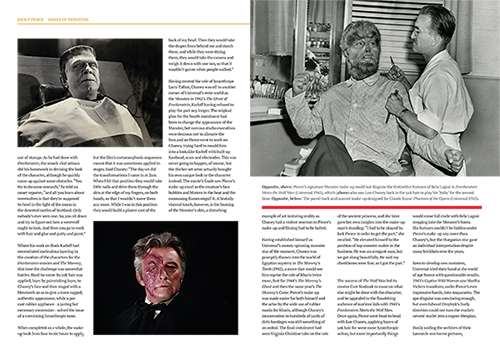 36 pages
A4
Full colour throughout
Luxury gloss laminated cover