Product Description
In stock for immediate shipping.
Nobody's safe on the streets of Haddonfield – our Halloween 1978 Ultimate Guide is the perfect companion to a cinematic night of trick or treating that became part of horror folklore and a true icon of the slasher genre.
Michael Myers has become a staple of the modern horror genre, but the story of his first screen appearance is more than a straightforward case of 'slasher meets victims'. The Halloween 1978 Ultimate Guide from Classic Monsters heads into the darkest corners of creators John Carpenter and Debra Hill's vision, exploring the many horrific ideas that found their identity in a blank-faced, silent maniac.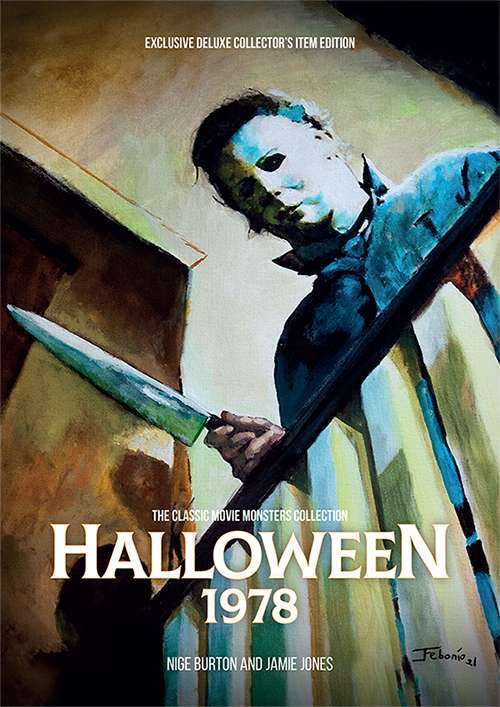 This Halloween magazine guide is full of information, with a range of articles covering the movie's origins and its inspiration. Unlike many other horror movies that had come before it, this one set its scenes of nerve-shredding terror in the most innocuous of surroundings, and yet unlike many of its contemporaries, it shares plenty of characteristics with horror classics from Hollywood's golden age, showing very little gore and allowing the audience's own imaginations to play a vital role. The Halloween 1978 Ultimate Guide captures the atmosphere of suburban slasher horror and shows how the story of Michael Myers' homecoming set a new benchmark for the genre.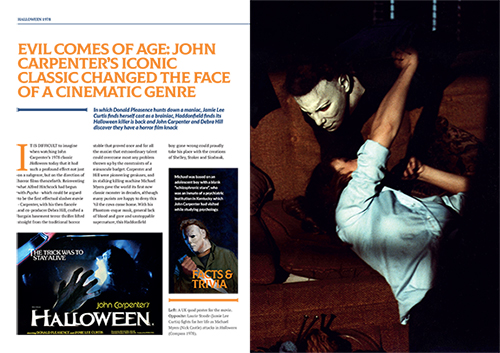 The winning combination of established stars and unknown newcomers made Halloween a true melting pot of characters, while the collaborative production process resulted in a movie that has lost none of its power – and that's to say nothing of the frantic, hypnotic title theme. The Halloween Ultimate Guide features informative biographies of the cast and crew whose collective achievement can still frighten us today, from stars Jamie Lee Curtis and Donald Pleasence to co-stars such as P J Soles and Nancy Kyes, and support cast members like Nancy Stephens.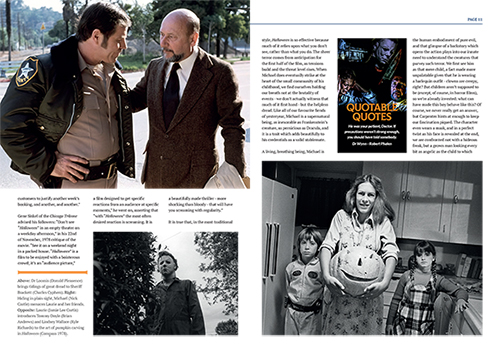 There was also a wealth of artistry going on behind the scenes: from genre legends Carpenter and Hill themselves, through to the many other members of the crew, this publication has biographies that will expand your knowledge of the movie's team. Some notable stars almost got in on the action too, and our Halloween movie guide magazine has information on just who didn't get onto the screen.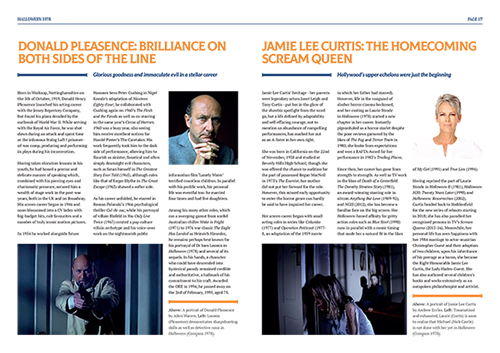 As you'd expect from a Classic Monsters guide to Halloween 1978, this luxurious magazine is produced to the absolute highest standard, with a gloriously evocative cover portrait of Michael Myers by acclaimed horror artist John Febonio. Our commitment to the best image reproduction means that stills are meticulously retouched to look their best, while our use of state of the art full colour print processes ensures that even black and white images are rich and detailed. Clean, unfussy layouts ensure an easy and enjoyable reading experience as you explore each article, and it's all wrapped up in expert finishing and quality paper stock.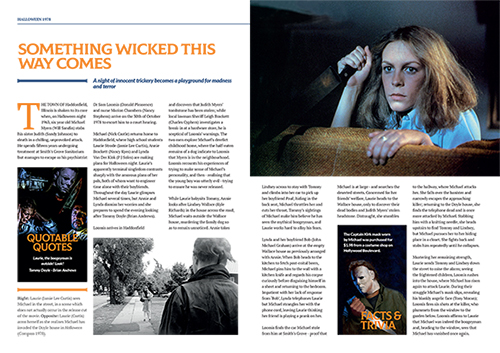 There are plenty of kids out in the neighbourhood asking for candy, but some of them seem to be a little over-excited – that would certainly explain all the screaming. So put your feet up, ignore that old sci-fi movie that's on TV, and relax with our Halloween 1978 Ultimate Guide. Wait a second – did you hear something upstairs? And where did the babysitter go..?
36 pages
A4
Full colour throughout
Luxury gloss laminated cover