Product Description
In stock for immediate shipping.
A crash course in horror movie history
Dreaming of Nightmares is a concise horror movie history guide, covering the development of horror movies from their silent beginnings to the effects-laden shockers of today.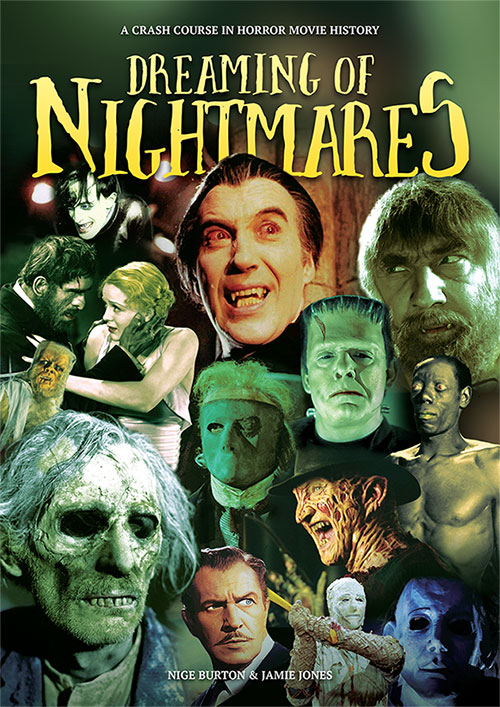 Illustrated throughout with high quality stills and posters, this stylish publication is perfect for anyone with even a passing interest in horror movie history. There are familiar faces in the shape of Dracula, the Frankenstein Monster and the Phantom of the Opera, but we also explore the stories that unfolded behind the scenes, looking at the context in which our beloved classics were made.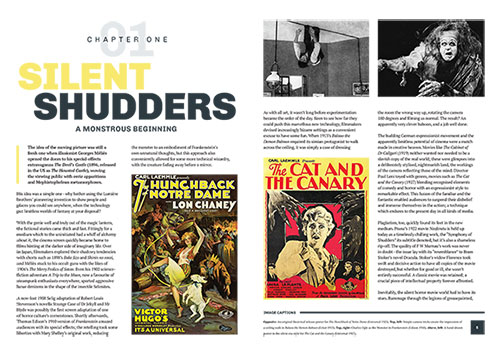 Studio politics, the big names and – of course – so many of those movies that shaped the genre we love; there's a wealth of information here, all accompanied with stills and poster art to bring the story to life as we head from Universal's golden age to the new worlds of science fiction, Roger Corman's take on Edgar Allan Poe, Hammer's new age of gore, Amicus' portmanteau classics, and the modern age of slashers.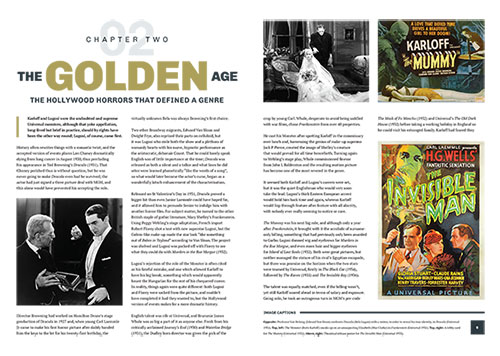 Each chapter of Dreaming of Nightmares covers a different era in horror movie history, making it great to dip in and out of. Whatever period of horror moviemaking is your favourite, you're sure to find a wealth of nostalgia in here. Each page offers a fresh burst of nostalgia that immerses you in the character of each age of horror, and as you'd expect from a Classic Monsters publication, it's all produced to the highest standard on quality paper stock and rich full colour printing.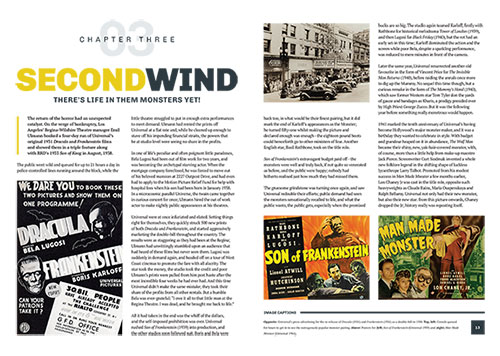 Inside you'll find:
A whistle-stop tour of horror movie history taking in the key movies, stars and studios from each age of horror filmmaking
Chic, elegant full-colour design, with full-colour stills and posters throughout
The quality research and journalism that's the hallmark of Classic Monsters
An intriguing look at the development of the horror movie genre
An additional feature-length chapter not included in the PDF edition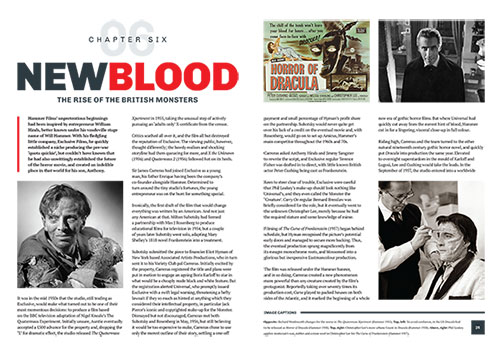 Dreaming of Nightmares is the ideal companion to your movie collection, shining a gore-geous spotlight on horror movie history throughout the decades.
Magazine specification:
36 pages
A4
Full colour throughout
Luxury gloss cover