Product Description
In stock for immediate shipping.
A dazzling collection of horror movie trivia and artwork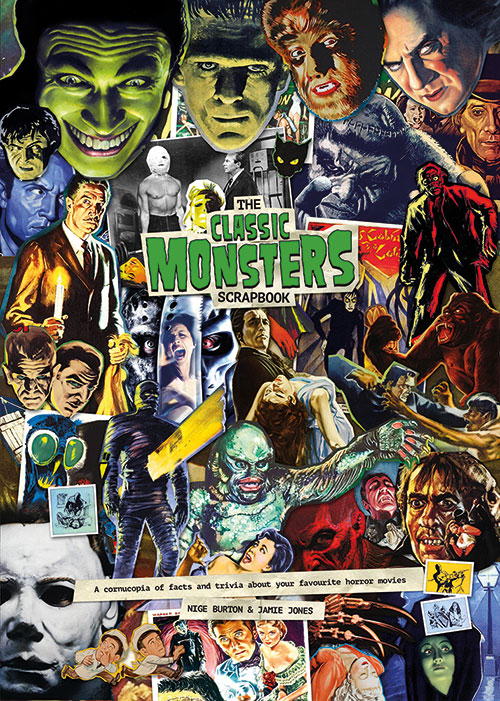 The world of classic horror movies is packed with all kinds of trivia, and so is the Classic Monsters Scrapbook. It's packed with information, not to mention rare stills you may never have seen before, making it the perfect way to immerse yourself in classic horror lore. This is a really fun title, absolutely jam-packed with images and facts, and it's presented like nothing you've seen before.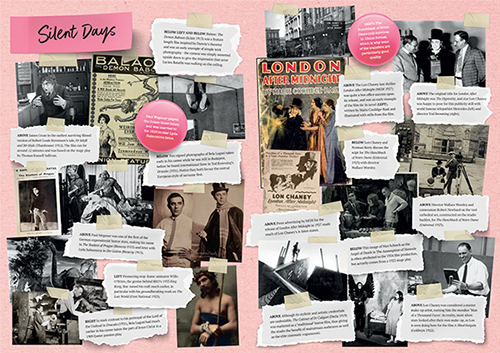 Each lovingly designed page is crammed with beautiful stills and artwork as well as the kinds of horror movie trivia you'll be glad to recite to friends, loved ones and people on the bus. From little-known facts about the movies themselves, to anecdotes from the lives of their casts and crews, this publication is absolutely packed with information. The Classic Monsters Scrapbook covers horror cinema from the silent age right through to the modern era, with plenty of focus on the golden ages of Universal and Hammer. Designed in a traditional scrapbook format, it draws you back into the good old days of magazine cuttings and sticky tape – but we've done all the hard work for you, so this is a high-quality glossy magazine with no ragged edges and certainly no scissors required.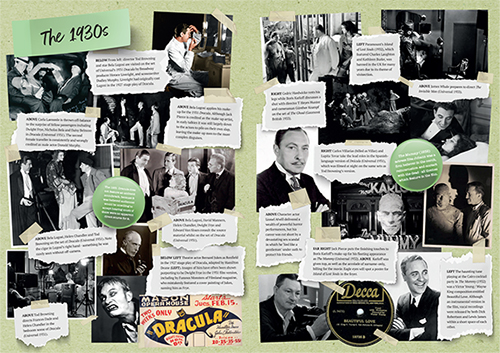 Each section of the Scrapbook focuses on a specific decade, making it easy to find your favourite film. It doesn't matter whether you're a casual fan of classic horror or a thoroughbred devotee, the Scrapbook is an ideal companion to your favourite movies. As you browse the pages, you'll find all manner of quirky trivia snippets to fire your imagination and prompt a re-watching of a beloved movie. Who wrote the music for the party scene in 1932's The Mummy? What colour were the ants in Them! from 1954? And who helped Oliver Reed learn his lines for 1961's The Curse of the Werewolf? It's all here, along with so much more. Whenever you need a fix of fiendish facts, it's perfect to dip into – but you'll soon find yourself so immersed in the atmospheric design and wealth of horror movie trivia that you won't want to come up for air!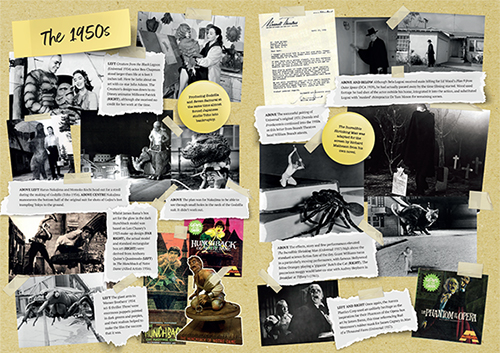 Inside you'll find:
Fascinating facts that will enrich your understanding of many classic horror movies
Stunning scrapbook-inspired design evocative of a bygone age
A fun new angle on each period in classic horror filmmaking
Bite-sized morsels of horror movie trivia to keep you reading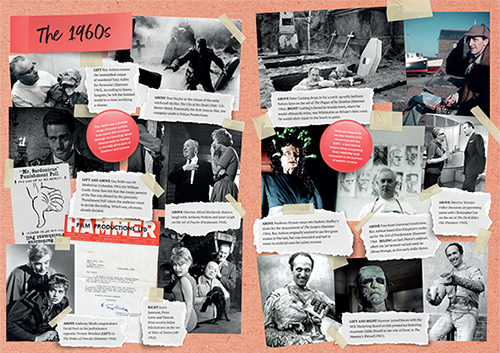 Magazine specification:
36 pages
A4
Full colour throughout
Luxury gloss cover