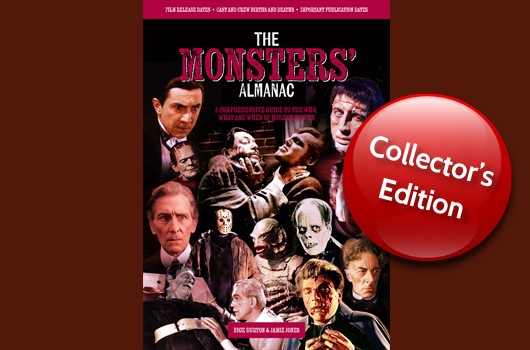 The Monsters' Almanac – your year-round guide to the world of horror movies
It's a question you'll remember from the school playground… who has the same birthday as you?
Sometimes the answer can be a surprise, especially when it comes to horror movies, and it's with this in mind that we've created the Monsters' Almanac, a stunningly designed year-round guide to movie release dates, births, deaths and publications from across the horror universe.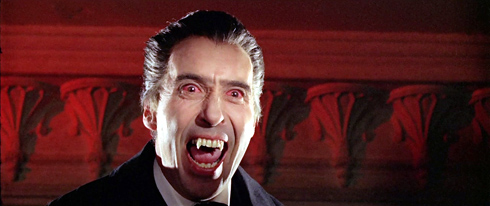 Christopher Lee in Dracula Prince of Darkness (Hammer 1966) – released on the 9th of January
So what's inside? A heck of a lot, really. We've compiled a list of horror happenings from January 1st right through to December 31st, so you can find out what happened when, throughout the year. You'll learn snappy facts about movies you might not have heard of, and gain an insight into some of the stories behind your favourite stars.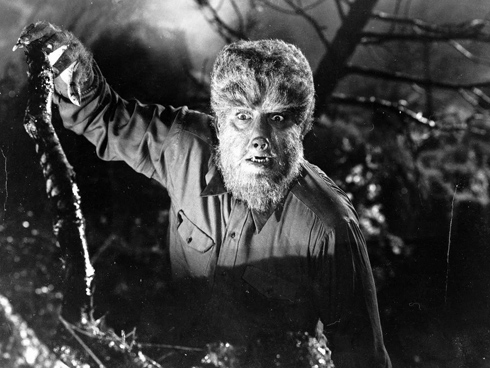 Lon Chaney was born on the 10th of February, 1906. His favourite character was the Wolf Man, whom he played five times in total. Here he is in Frankenstein Meets the Wolf Man (Universal 1943) – which was released on the 5th of March.
It's all presented as a gorgeously designed full-colour magazine with a wealth of classic stills as well as full-length articles from Classic Monsters founder Nige Burton. And of course, it's great to be able to show off with your new-found knowledge.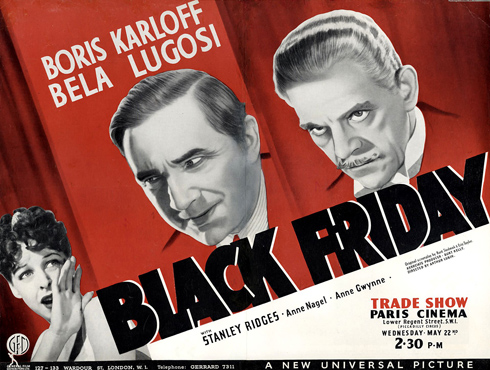 Bela Lugosi and Boris Karloff both starred in the thriller Black Friday (Universal 1940), released on the 12th of April.
The Monsters' Almanac is just £7.99 from the Classic Monsters shop – click here to purchase your copy. Already have one? Leave a comment below and tell us what you think. What are you waiting for? Your Almanac awaits!