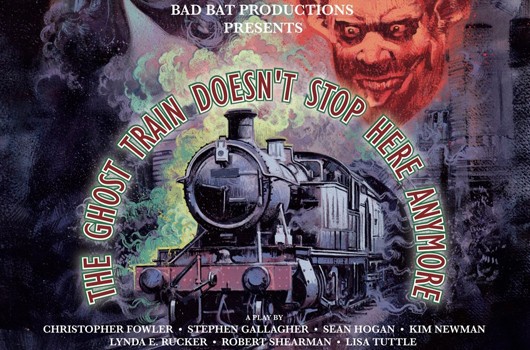 The Ghost Train Doesn't Stop Here Anymore – a new play for horror fans
It's very new, and certainly very exciting, but there's something a little familiar about The Ghost Train Doesn't Stop Here Anymore too. Conceived in the best portmanteau style of classic Amicus horror movies like Tales from the Crypt (1972), it tells the stories of five people, invited to a fancy dress party on a vintage train. The dress code? Come as your favourite monster. Sounds straightforward, but every monster has its own story…
This unique production is a collaboration between some of horror literature's most compelling writers. Like a school project gone terrifyingly right, everyone has been left to do their bit separately, and the results look to be astonishing. Segments written by Christopher Fowler, Stephen Gallagher, Sean Hogan, Kim Newman, Lynda E Rucker, Robert Shearman and Lisa Tuttle all promise something different.
The cast is no less worthy of note. Jenny Runacre, Claire Louise Amias, Jonathan Rigby and James Swanton are just a few of the talented performers bringing this multifaceted story to life, and with a character roster including names such as the Broken Doll, the Devil and the Frankenstein Monster, this certainly isn't your average train journey.
The setting for this new foray into locomotive lunacy is the Tristan Bates Theatre in Covent Garden – an intimate space perfect for chills. It's only running for a short time, so make sure you've got your tickets ready to be punched!
The Ghost Train Doesn't Stop Here Anymore runs from the 7th to the 19th of March, 2016. Book your tickets here.