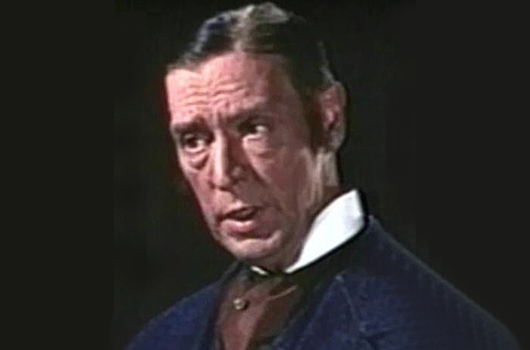 E E Clive
Edward E Clive (better known as E E Clive), the Welsh character actor known for his repertoire of burgomeisters, butlers and bureaucrats, was born in Blaenavon in Monmouthshire on the 28th of August, 1879.
Clive initially studied hard for a career in medicine, but turned his back on the University of Wales at the age of 22 to follow his dream of becoming an actor.
For the next ten years Clive toured the provinces, becoming skilfully adept in the mimicking of almost every regional dialect in the British Isles. In 1912 he sailed to America, setting up the Copley Theatre Stock Company in Boston, with himself as leading performer. By the 1920s, he had carved quite a niche for himself as a respected producer and director on Broadway, eventually making a rather belated leap into cinema with his performance as PC Jaffers in James Whale's The Invisible Man (1933).
Although pretty much typecast henceforth, there is always a sense that Clive had immense fun with his wry bit parts, revelling in such roles as the bumbling burgomeister in Bride of Frankenstein (1935).
E E Clive died in his Hollywood home on the 6th of June, 1940. His death, at just 60, was attributed to an unspecified heart ailment.