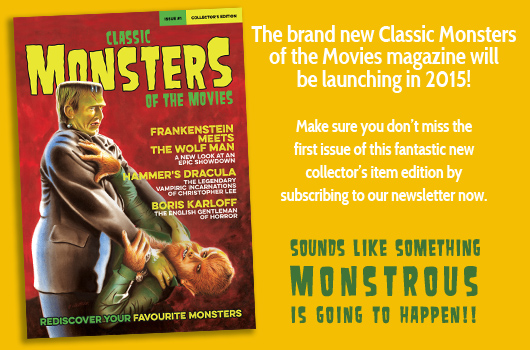 Classic Monsters of the Movies – the new magazine for all fans of classic horror!
We all love classic monsters (who doesn't?) and we all love to share this passion online, but sometimes it's great to hark back to the tradition of monster magazines. That's why we've been very busy of late, working under cover of darkness on our new magazine, Classic Monsters of the Movies.
Launching in 2015, this amazing new publication features cover artwork by acclaimed illustrator Ron Whittaker, with in-depth features and analysis on movies, characters and stars, from a team of world-class journalists. Lifting the veil on all those monsters we love to fear, Classic Monsters of the Movies is bringing the world of horror something to talk about.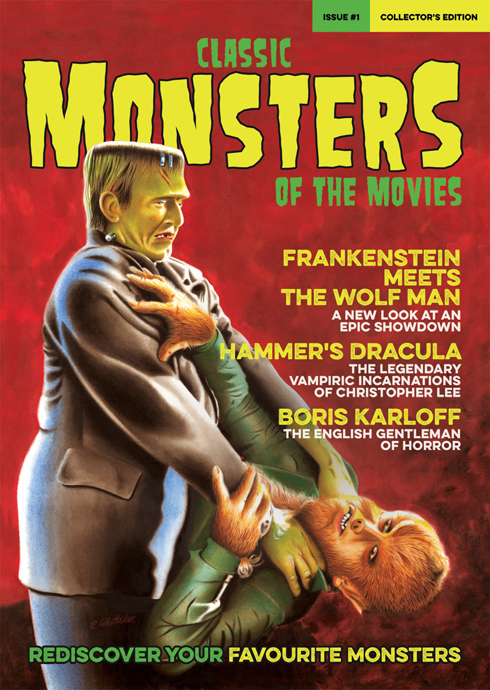 Classic cover art by Ron Whittaker features on the front cover for issue 1 of Classic Monsters of the Movies magazine
Among many other compelling articles, issue 1 takes a fresh look at some iconic horror movie characters, and reveals the tragic stories of many monster stars. Future issues will scour the horror universe, bringing you a unique perspective on your favourite monsters – as well as some horrors you might not have encountered before.
Each issue of Classic Monsters of the Movies will be available in eMagazine format via secure download, as well as collector's edition printed copies. Sign up to our newsletter below, and you'll always be in the know when it comes to publication dates.