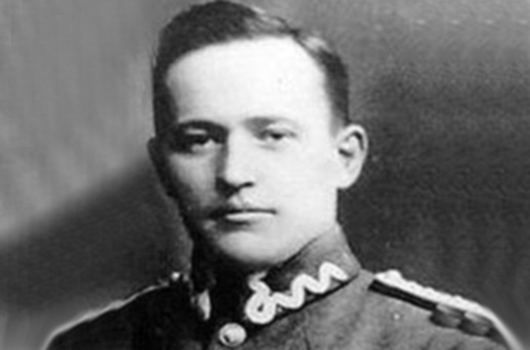 Merian C Cooper
Merian Caldwell Cooper was born on the 24th of October, 1893.
Active on the front line of both World Wars, he received the highest Polish military decoration for services in Poland's war against the Soviets, in his role as a DH-4 bomber pilot with the United States Army Air Service in World War 1. A keen aviator, Cooper was a founding member of Pan American Airways, and during his long tenure there helped establish the first regularly scheduled transatlantic service. He became president of RKO Radio Pictures in 1933, and his most famous film was King Kong, released that year, which he co-wrote, co-directed and appeared in. A technological pioneer, Cooper paved the way for Technicolor and Cinerama, the first commercially successful widescreen format.
Merian C Cooper died from cancer on the 21st April, 1973 in San Diego, aged 79.